Priority Wealth - our team
Priority Wealth was established by Sheree Hart in 2007. After working for many years as a Financial Planner for one of Australia's largest banks, Sheree realised the best way to ensure she could provide an 'advice for life' service was to establish a business with a primary focus of building long-term relationships with their clients.
"It takes a long time for clients to achieve their financial goals and we aim to be there throughout that journey. That way we can constantly align suitable planning options for our clients making sure they take advantage of the ever changing rules and regulations." says Sheree.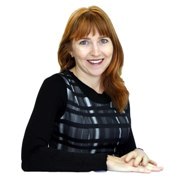 Sheree Hart
Sheree is a Director and Financial Planner of Priority Wealth and Authorised Representative of Priority Wealth Advisers Pty Ltd. Sheree began her professional career working for 3 years in a paralegal role with a local law firm, heading up their Wills, Probate and Intestacy Department. Sheree then moved across to ANZ Trustees and specialised in drafting Wills and establishing portfolio management services for clients who needed assistance managing their financial affairs. This prompted Sheree to move into a financial planning role with ANZ Bank in 1996.
Sheree attained the industry recognised Certified Financial Planner status in 1999 and has continued working in this capacity until the present date, albeit with a study/family break in between. During this break, Sheree commenced a family with her husband Steve and renovated properties on Christmas Island.
In early 2007, Sheree recognised the demands on bank financial planners did not correlate with their desire to establish and maintain long term relationships with their clients. She established Priority Wealth with the aim of providing quality holistic financial planning advice and developing and maintaining lasting long term relationships with their clients.
Sheree and her husband Steve have three children and enjoy outdoor activities, in particular boating and diving.
Sheree holds a Business Degree majoring in Economics, Finance and Business Law, a Diploma of Financial Planning and attained Certified Financial Planner status in 1999.


Lisa Peacock
Lisa is a Client Service Officer of Priority Wealth.
Lisa joined Priority Wealth after years of working in the banking industry where she was employed as a bank branch manager before taking leave to raise a family. Lisa brings a wealth of general banking knowledge to our team and plays the important role of overseeing the smooth operation of our client review program.
Lisa and her husband Matt have 2 children and enjoy regular fishing and boating adventures together.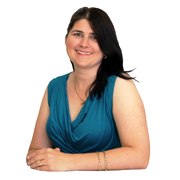 Julie Reid
Julie is a Accounts Administrator of Priority Wealth.
Julie has worked in office administration and book keeping roles for the past 20 years. Julie is married with 3 children and enjoys the semi rural lifestyle. Julie is responsible for maintaining Priority Wealth accounting records.





Michelle Cooper
Michelle is a Client Service officer of Priority Wealth
Born and bred in Queensland, Michelle moved to Perth in 2012. She started working at Priority Wealth in October 2012. Michelle has over 20 years experience in the Banking Industry and 7 years Financial Planning. In her spare time Michelle likes spending time with her family.